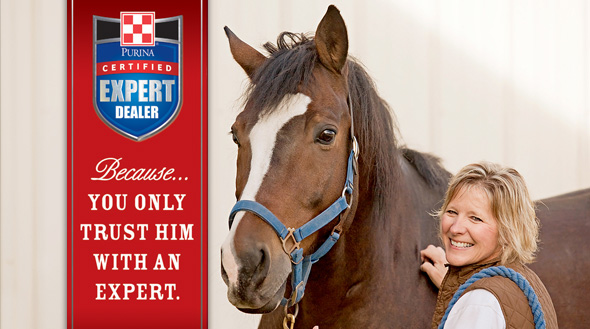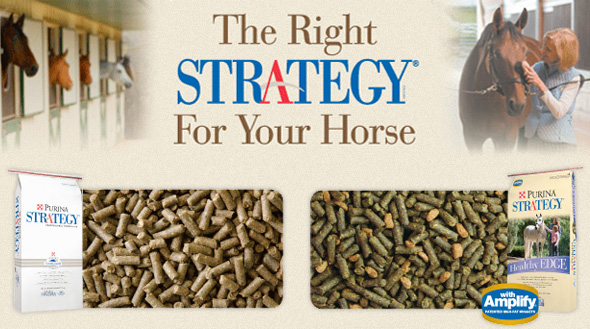 Being a Purina Certified Expert Dealer means that we offer a complete line of quality Purina feed products and have knowledgeable associates who care first about our customers, and their animals. Training is a key element for our Certified Expert staff and you can depend on us for Certified Expert advice!
Expert Articles & Advice
January 1, 2017
Every dog owner is familiar with their pet's emotions and moods from begging eagerly for a treat to excited to go for a walk to dramatic and fearful about a bath. There is one mood, however, that is often overlooked, simply because the owner is not around to see it – separation anxiety.
January 1, 2017
Cold temperatures and brisk winter air may be refreshing for a deep breath or brief outdoor walks, but winter leads to many air quality issues that can create severe respiratory problems in horses, particularly in barns.
Watch Our Video
Purina® SuperSport™ Supplement
New Purina® SuperSport™ Supplement - Proven, Faster Recovery